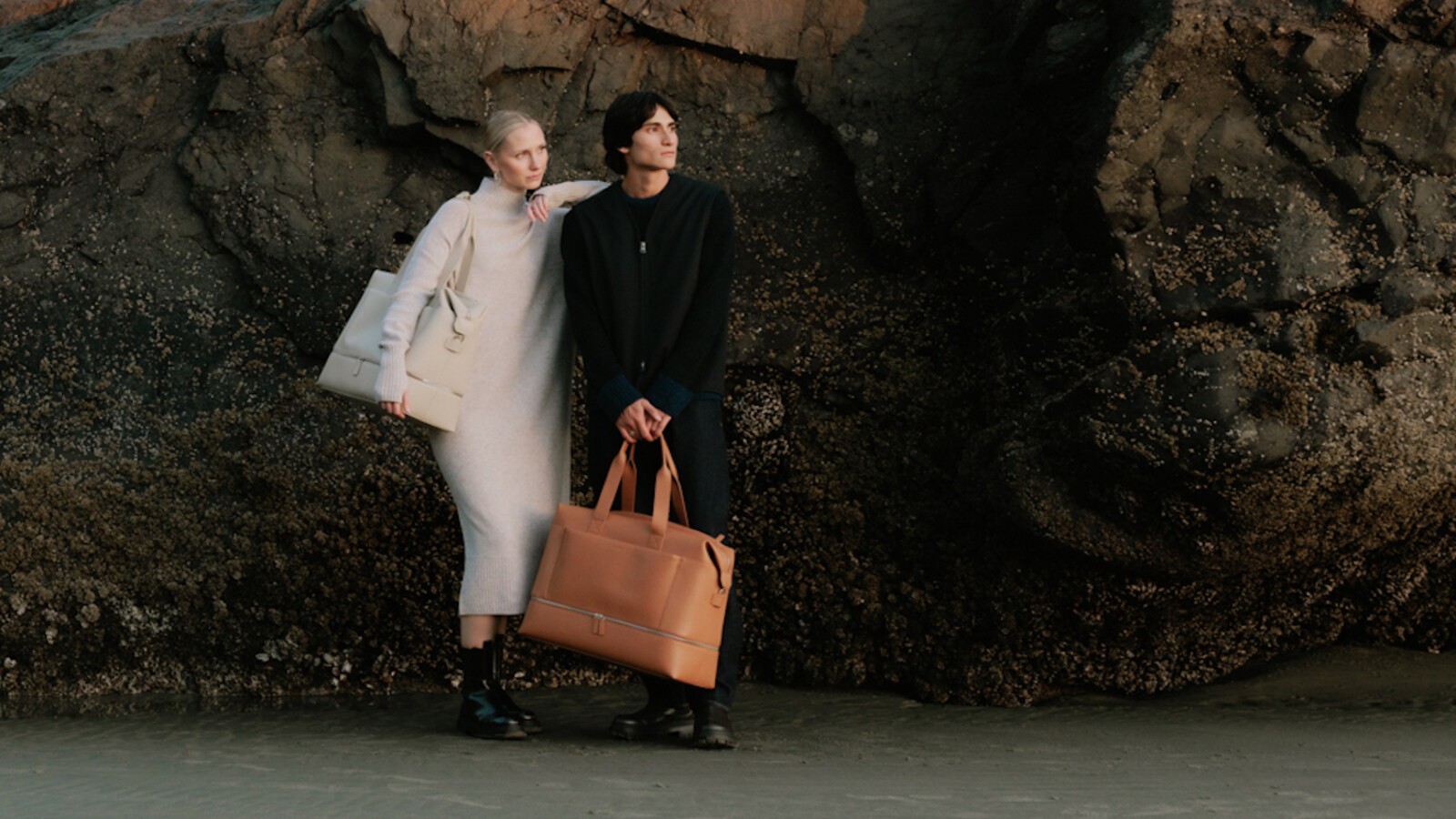 We may earn a commission for purchases using our links. Learn more.
From sleek luggage to innovative tech gadgets, these brands have mastered the art of enhancing your trip. This is the best in travel-friendly gear by the top brands in the business.
Get ready to explore the world prepared, packed, and in-style.
Best Overall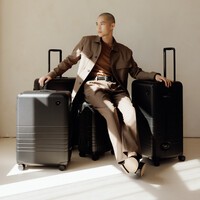 Pack Smarter
The best traveling companion you'll ever find, Monos has expertly crafted, beautiful travel gear to ensure you're prepared, packed, and in-style wherever you go.
What We Looked For
Quality Only brands that use high-quality, durable materials made this list.
Versatility Travel gear that works for day trips, weekenders, and extended journeys.
Design Where fashion-forward designs meet functionality and versatility.
Performance Travel gear that is expertly designed, organized, and durable.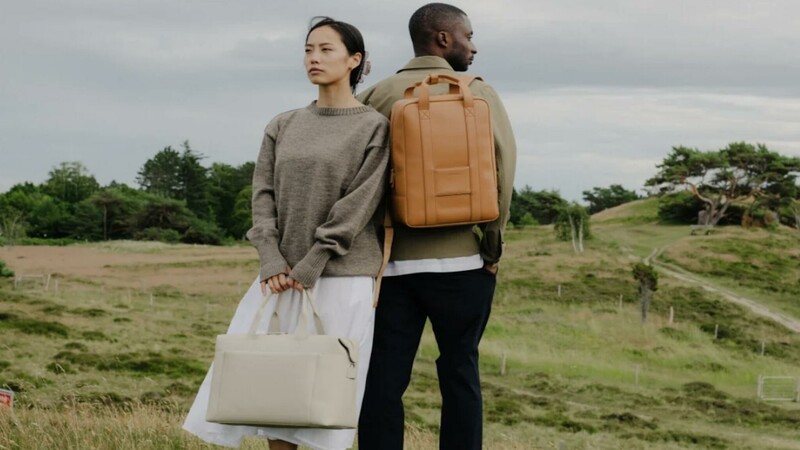 Monos is a brand founded by travelers, for travelers. The name is inspired by the Japanese concept of mono no aware — the profound appreciation of the beauty in fleeting moments.
With mindfulness at their forefront, Monos designs thoughtful pieces with an understated aesthetic that withstands the test of time.
Monos is the ultimate travel brand, offering premium quality, accessible:
Luggage
Bags
Clothing
Acccessories.
Monos products combine smart craftsmanship, durability, and style. Their core values are traveling mindfully and treading lightly. That's why they're partnered with Climate Neutral to measure, offset, and reduce their carbon emissions in every aspect of their business operations.
The Climate Neutral certification they've earned is the standard for companies achieving net zero carbon emissions, and they're the first luggage brand to join this community of eco-friendly, industry leaders.
With Monos, every aspect of your journey is elevated, ensuring a seamless blend of functionality, sustainability, and style while you're on unforgettable adventures, creating memories that will last a lifetime.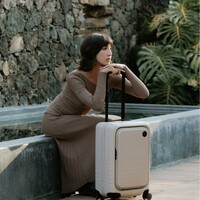 Best Overall
Sustainable, elegant, minimalist travel gear designed to elevate every exploration.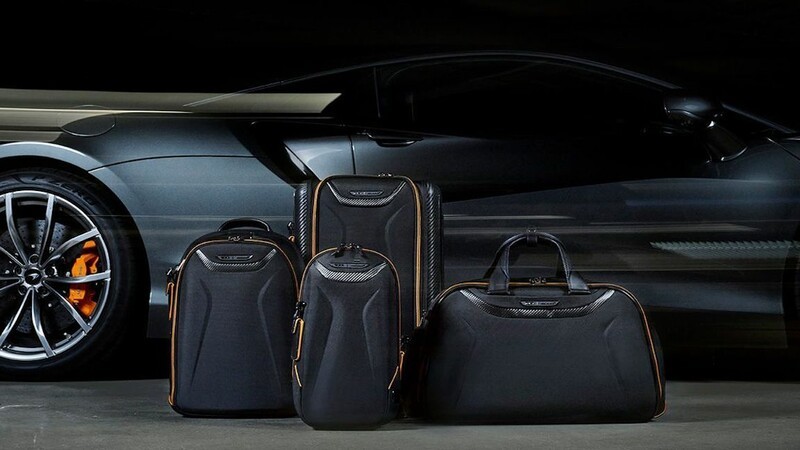 2. Tumi — Widest Selection
From sleek carry-ons to spacious checked suitcases, Tumi's luggage selection offers something for everyone.
Their backpacks combine style and function, designed to keep you organized and comfortable on the move. Tumi's selection of bags include versatile options for work, weekend getaways, and everything in between.
What sets Tumi apart is their commitment to personalization, allowing you to add a unique flair to your travel gear.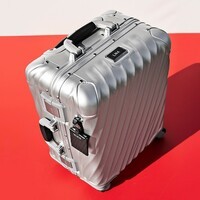 The widest selection of travel gear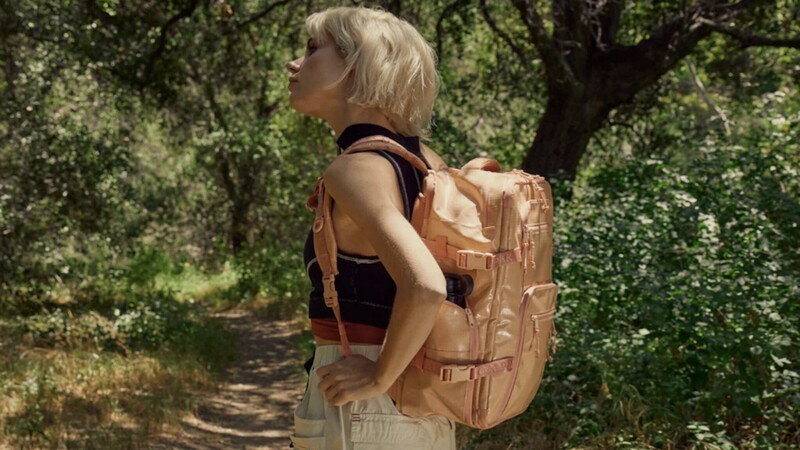 3. Calpak — Best Style
When it comes to best style, Calpak is where it's at. Their extensive range of products boasts a large assortment of colors and designs that cater to every traveler's aesthetic.
From sleek luggage sets and smart travel organizers, to chic backpacks that give both functionality and flair, Calpak's collection has something for every taste.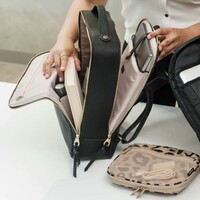 Travel smartly and in style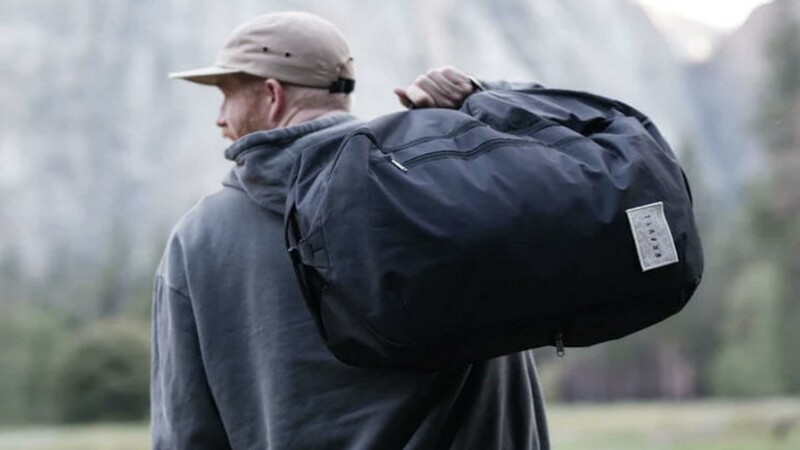 4. Gravel — Best Outdoors
Gravel is the ultimate outdoors travel brand for rugged adventurers. They offer top-quality toiletry bags, backpacks, duffels, travel blankets, accessories, and comfy clothing for every explorer's needs.
Gravel's plush travel blankets pack down smaller than any other blanket, so you can take them anywhere! They make it easy to get warm, and stay warm on road trips, picnics, and while camping under the stars.
Intelligently designed toiletry bags, backpacks, and duffels keep every adventurer neatly organized and ready to conquer their day.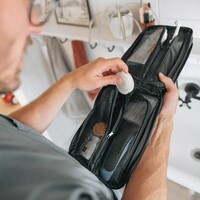 Best for camping and the great outdoors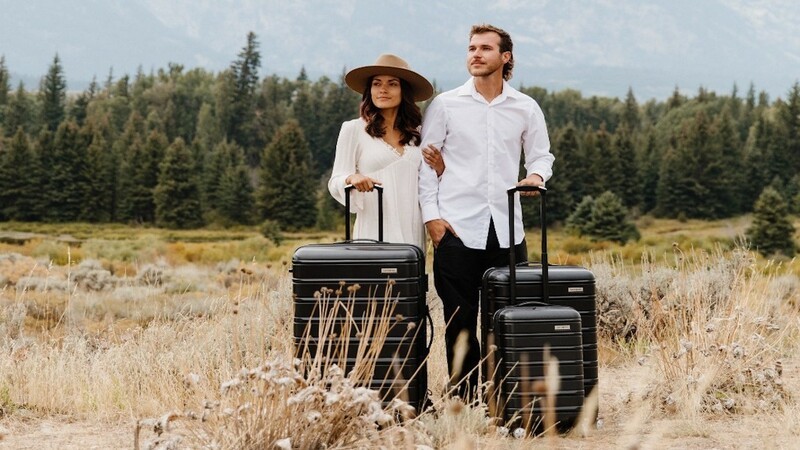 5. Samsonite — Best Value
Samsonite offers the best value in travel brands, offering an extensive selection of affordable travel gear.
From their wide range of luggage options to versatile backpacks, bags, and accessories, Samsonite caters to the needs of every traveler without compromising on quality.
When it comes to getting the most bang for your buck, Samsonite stands out, providing budget-friendly options that never sacrifice on style or functionality.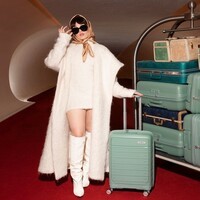 Get the best bang for your buck
Travel Smart, Journey Seamlessly with Monos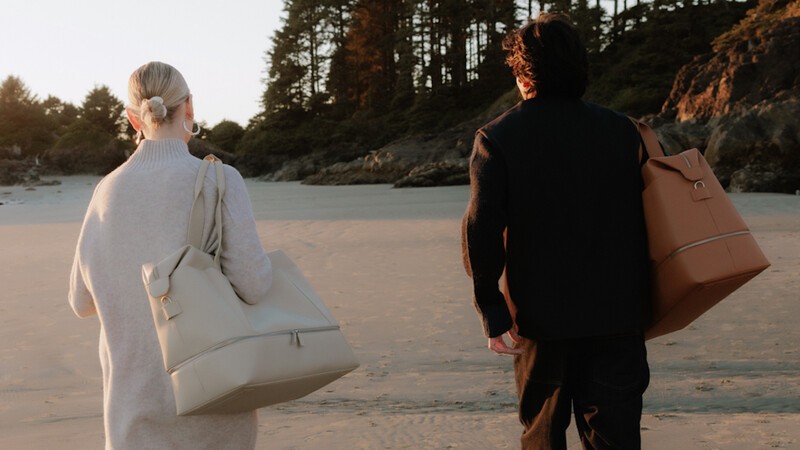 As you set out to explore the world, the key to a seamless journey lies in your choice of travel gear.
For those seeking the ultimate in travel, Monos stands head and shoulders above the rest.
Monos offers unmatched, understated, elegance and sustainability for minimalist, eco-conscious travelers.
They have a large selection of expertly crafted luggage, bags, clothing, and accessories that effortlessly blend style and durability. Their products accommodate every traveler's needs, making them the ultimate traveling companion.
With Monos, you can travel with confidence, knowing that you are prepped, packed, and equipped with the best gear available.
Nicolette Roux
The Journey Freelance Writer
Best Overall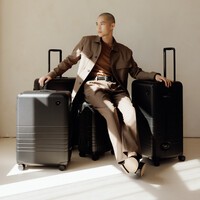 Pack Smarter
The best traveling companion you'll ever find, Monos has expertly crafted, beautiful travel gear to ensure you're prepared, packed, and in-style wherever you go.
Read more