We may earn a commission for purchases using our links. Learn more.
Outway is a new player that has made a name by offering high-quality performance socks that will stop other people in their tracks when you wear them.
They took a new approach to sock design & materials that makes them impossible to ignore.
Pros
Machine Washable
Durable
Comfortable & Breathable
Cons
Higher Cost
Designs aren't for everyone
Stance has been a well-known name in the sock industry for many years. They offer a wide range of socks that are known for their high-quality materials, durability, and style.
After years of wearing Stance socks it was time to try something new.
Pros
Variety of Designs
Unique collaborations
Affordability
Cons
Don't machine wash well
Not Breathable
Wear out quickly
When it comes to choosing the best socks for your daily use, there are many factors to consider. Two popular sock brands that have gained a lot of popularity in recent years are Outway and Stance. I have personal experience with both. While both companies offer high-quality socks, there is certainly a clear winner in my book.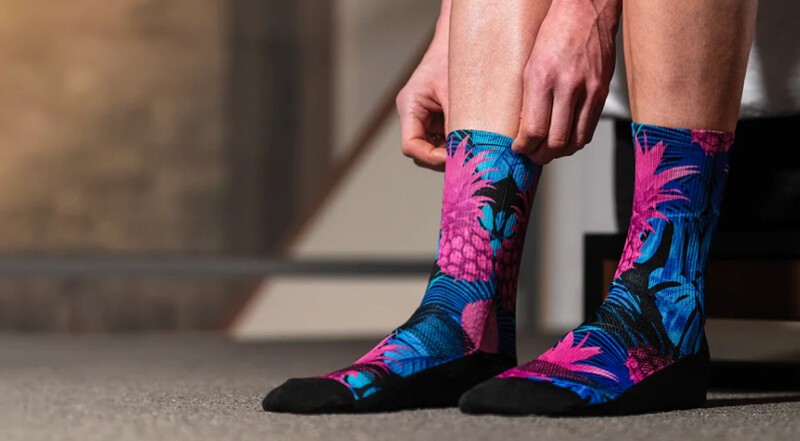 Why I Have Fully Converted to Outway Socks
When it comes down to it, both brands have you covered. They are both made with breathable and durable fabrics, ensuring that your feet stay comfortable all day.
So why do I love Outway so much?
First, they are insanely comfortable. Their fabric blend of Polyester, Spandex, and Nylon make for an amazing hand-feel. They feel good on my feet all day, whether I'm in my runners or dress shoes.
When it comes to style and design, Outway really nailed it. I find myself snapping up every product they release so I can add to my collection.
After being a Stance customer for years and then trying Outway, I can assure you the quality is not even close. After just a few washes, my Stance socks turn stiff and feel like they are 5 years old. Outway, on the other hand, still feels brand new after months of regular washing.
In short? They look cool, the material is better, and I feel cooler wearing them.