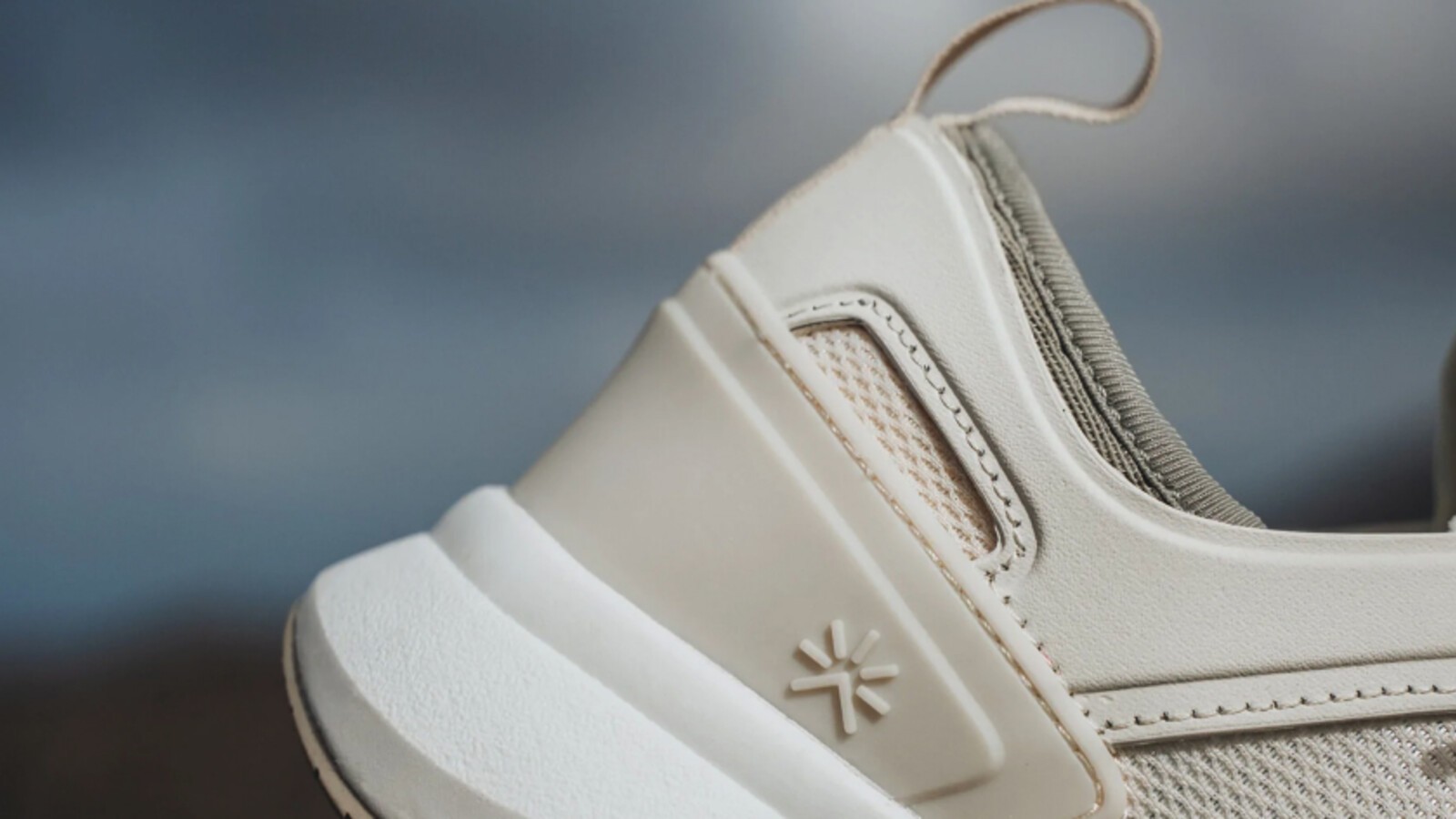 We may earn a commission for purchases using our links. Learn more.
Ok… I have something to admit… I don't often take many wardrobe risks, especially when it comes to my shoes.
Why? Well, I've got the brands that I like… I know my size… it's just easy and I'm a guy. Once I find something that I like it's hard to get me to change.
But then back in 2018 I saw Tropic Shoes on Kickstarter with millions of dollars in funding and over 26,000 backers. I had to check them out. Originally they positioned themselves as a travel shoe company but quickly realized they appeal to the masses and became an active living lifestyle company that took over.
So besides the dream-worthy Instagram account what made me a fan of Tropic Feel shoes?
Superior Comfort

Water friendly | Quick dry | Superior comfort | Slip resistant
Travel sneakers built for ultimate comfort and functionality.
Lightweight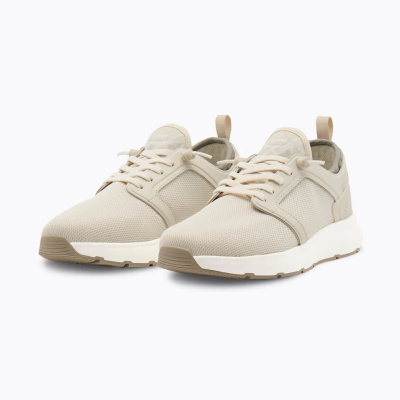 Water friendly | Quick dry | Lightweight | Slip resistant
An ultra-lightweight sneaker designed to wear wherever life takes you.
Ultimate Traction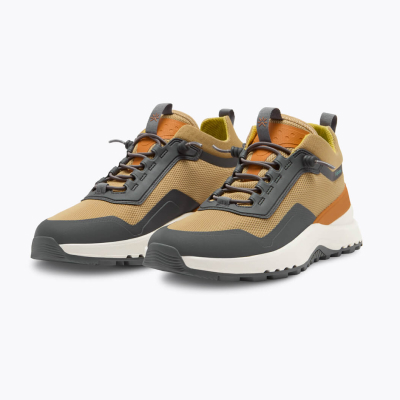 Water friendly | Quick dry | Lightweight | Ultimate traction
The all-terrain, reinforced sneaker designed to get you to the top.
You know how you treat a new pair of shoes? You wear them inside, strutting around like a boss, not even your Mom could tell you to take them off. Then comes that day… that first day you have to wear them outside. From that day on they will never be the same… no more wearing them around the house, the white parts fade to beige then brown…
I know we have all been there.
Well, that's what caught my eye about Tropic Shoes. They were advertised easy to clean, waterproof, fast-drying, & odorless… and most importantly they didn't look like some water shoe you see a six-year-old wearing at the beach.
Updated June 2, 2023: Tropic Feel Shoes are On Sale NOW → Click HERE
What I Love About Tropic Shoes
Design & Comfort I've tried lots of minimalist shoes. If they look good they are usually not comfortable. Tropic Shoes check both boxes: look great and feel great.
Lightweight I don't know if it's by design or just the way they are built, but these are the lightest of shoes I've ever owned.
Easy Clean & Fast Dry These shoes are so easy to clean and dry in 1/100th the time of a normal shoe.
Odourless Don't like your sock showing? How about just ditching the socks altogether? Go barefoot — try it and you won't go back.
Shop Tropicfeel Travel Shoes Today
So what problem do Tropic Shoes solve for me?
My bought a pair of these shoes for one simple reason: I wanted a nice-looking pair of everyday shoes that was easy to keep clean — that's it!
They also had to check the obvious boxes of being comfortable and fitting properly but I didn't think I needed to mention those.
The thing I wasn't expecting when I put them on was how breathable they were. The lightweight design and quick-dry material make it so your feet don't overheat and start sweating. I know everyone has had that pair of shoes that feel like a mini sauna on your feet.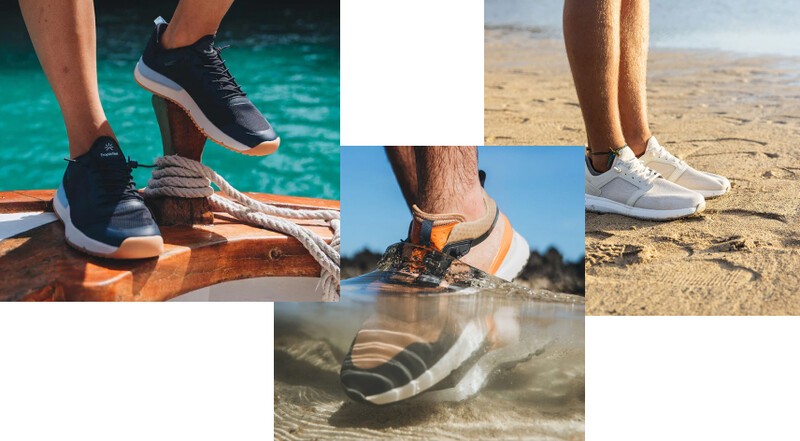 Tropic Shoes are most than just a comfortable shoe company
As your start to dive into Tropic Feel as a brand, you learn quickly that they have a strong community with almost 300K followers on Instagram. With a quick look at their website and social media, you can tell that this is a community of like-minded people that share a passion for the outdoors, adventure and sustainability.
Focus on Sustainability
Tropic Feel has made it part of its company mission to focus on sustainability through the practice of using recycled materials, a transparent supply chain and participating in various community initiatives.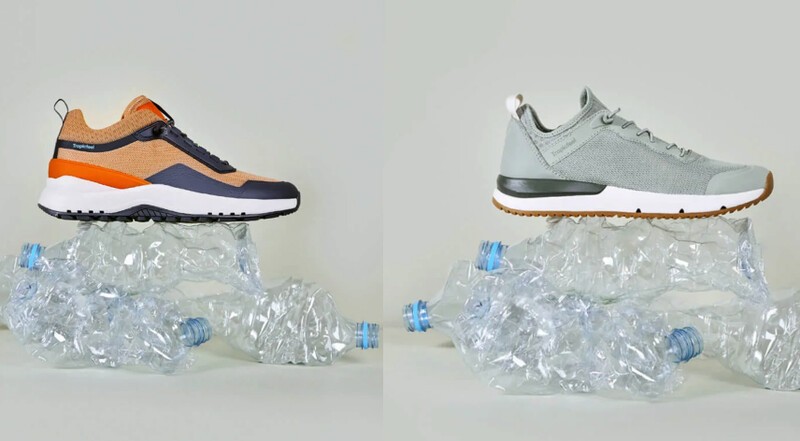 These are the easiest-to-clean shoes I've ever owned
This one might not make sense until you think back at just how good a fresh pair of shoes look and feel. These shoes are built to handle everything as a travel shoe so they handle rain, mud, & dust and most of the time a quick dunk in the sink and hand wipe gets them looking good as new… even the insoles on these shoes are designed to dry quickly.
What happens if you get them really dirty? The answer for most shoe companies is… buy a new pair. But Tropic shoes are machine wash safe, just pull out the insoles and tosh them on a gentle cycle and air dry. I'm not lying, it says this right on their website.
Shop Tropicfeel Travel Shoes Today
How are Tropic Shoes different than my regular everyday runners?
Not sold yet? Dirty shoes aren't a problem you need to solve in your life. I get it, I get it, so lets re-cap… they look amazing and they are easy to clean — what else?
Lightweight
Breathable
Odourless
Machine Washable
Slip Resistant
The construction and materials used to make these shoes are something you can't compare to a normal everyday runner. It's the perfect blend between fashion, form, and function, giving you a shoe that has a beautiful aesthetic.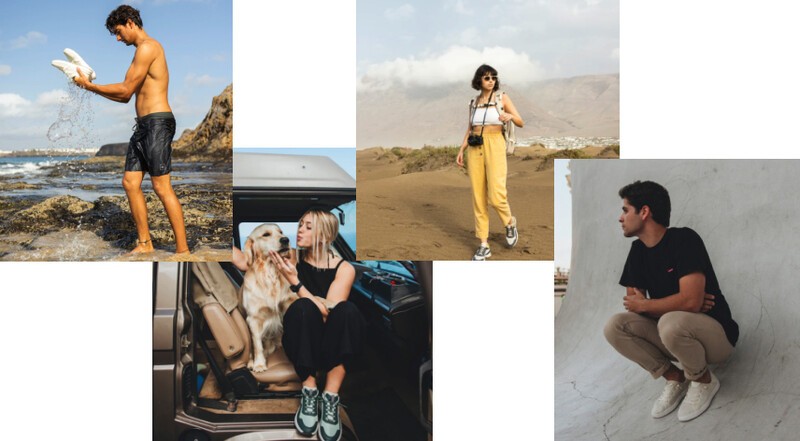 This brand is not just for travellers
You might be thinking "I don't need a travel shoe." Well, I would say you're wrong. Don't think of Tropic as a travel company — it's a practicality company.
Every item they design is meant to be multi-purpose, and that's not just their shoes. It also includes their apparel & backpacks. Sure they started as a travel shoe company, but they are so much more than that now.
Where do I start?
The sheet number of options can be overwhelming the first time you take them in, so let me make a few quick suggestions.
My number 1 fav is the Canyon line… something about the clean lines, combination of color, and technical materials just speak to me. Also, they recently launched their Lava lineup which is an over-the-ankle hiking-style boot and I think a pair of the Coffee Sand Color is in my future.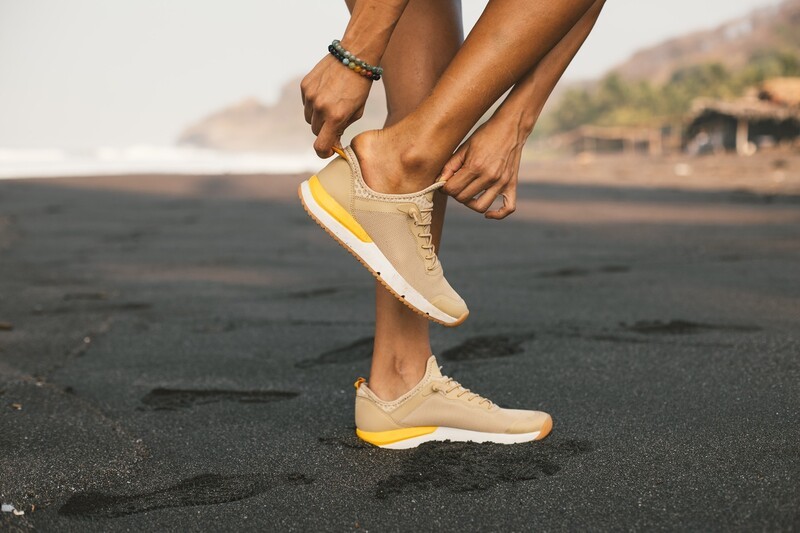 Tropic Shoes are a clear winner in my book
My verdict is in and Tropic Shoes are a buy all day, every day.
I've been lucky enough to talk to the founder Alberto on the phone during his Kickstarter campaign and what the team over there is building is pretty special. I can't wait to see what other products they are coming out with.
Do yourself a favor and head over to the Tropic website and grab your first pair today… if anyone asks tell them Scott sent you.
Tropicfeel shoes are a versatile and practical footwear option for those who love to travel and explore. These shoes are a great investment for anyone looking for a comfortable, stylish, and sustainable footwear option that can keep up with their active lifestyle.
Shop Tropicfeel Travel Shoes Today
Scott Adamson
The Journey Senior Commerce Editor