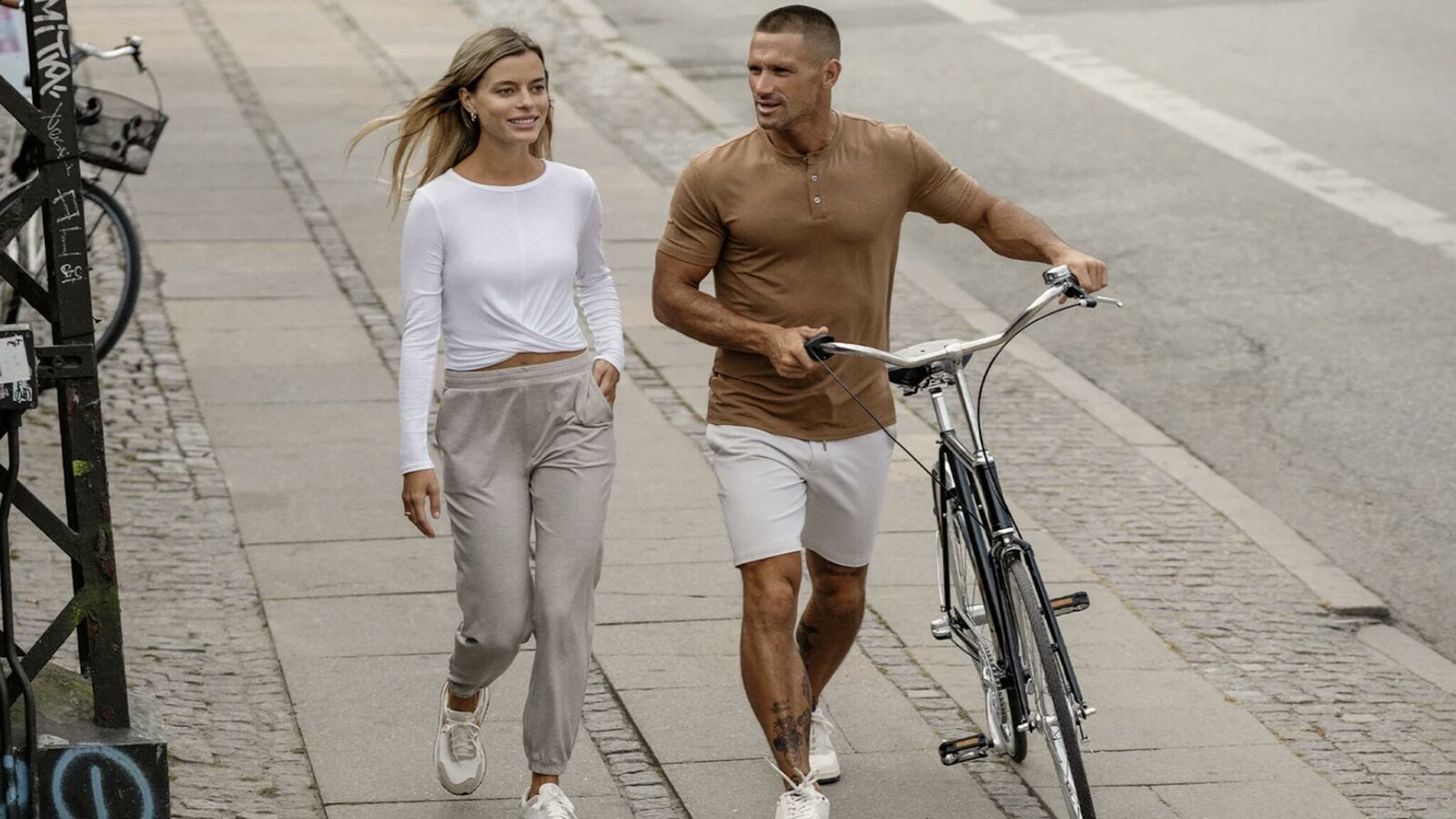 We may earn a commission for purchases using our links. Learn more.
Athleisure wear has taken over the fashion industry and there's a very good reason why…
It's sleek, chic, and versatile.
Like most people, I wear multiple hats throughout my day. There's nothing I appreciate more than being able to wear the same outfit through it all. Something stylish, that I can wear through many activities, and (most importantly) is comfortable — am I right? That's where athleisure wear really delivers.
This hybrid style of athletic clothing has taken a strong hold, and it's not going anywhere. I rock athleisure threads on the daily for everything from hitting the gym to nights out on the town. Always on the hunt for fashion-forward, cozy clothes — I am a connoisseur of this trend.
This is the very best in athleisure wear and why I keep coming back to these brands over and over again.
Best Overall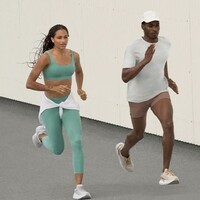 Best Overall
Chic design meets smart versatility at Vuori. Sustainable, great-looking, athleisure wear for men and women.
What We Looked For
Quality Only brands that use high-quality, durable materials made this list.
Versatility Garments that can be worn to the gym and everywhere else.
Design Where fashion-forward designs meet comfort and versatility.
Performance Garments that enhance athletic performance and your best *ahem* assets.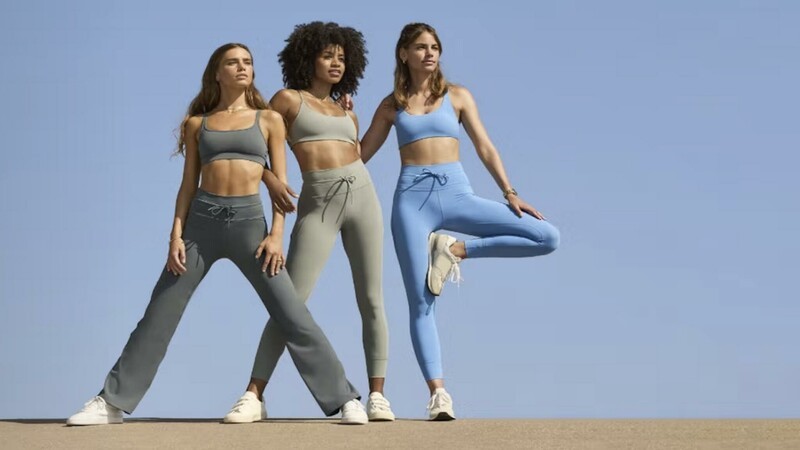 Vuori makes premium performance apparel inspired by the active Coastal California lifestyle, an integration of fitness, surf, sport, and art.
As a California gal, I LOVE my Vuori. This athleisure wear brand takes cozy, fashion-forward, durable, performance apparel to the next level.
I practically live in my Vuori leggings and tops. These garments are beautiful and well-made — I've been rocking my first pair of Vuori leggings for 5+ years now. They're also very comfortable and highlight my assets like no other athleisure wear brand out there. These clothes look great, and feel even better ON.
But wait… there's more to love…
Vuori only uses ethical manufacturing and focuses on sustainability; empowering deeper connections with fitness, nature, creativity, and community. Vuori's approach to sustainability is five-fold, focusing on the materials they work with, reduction of waste, offsetting 100% of their carbon footprint, social responsibility, and community leadership.
Vuori offers all kinds of clothing for men and women:
Tops
Bottoms
Dresses
Jumpsuits
Accessories
Each piece is functionally built with durable performance material to withstand the toughest workouts, but designed with next-level comfort and a more casual aesthetic that effortlessly transitions to everyday life.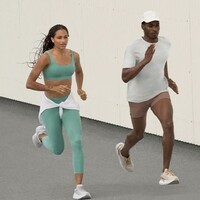 Best Overall
Fashion-forward, modern, performance-enhancing athleisure wear for men and women.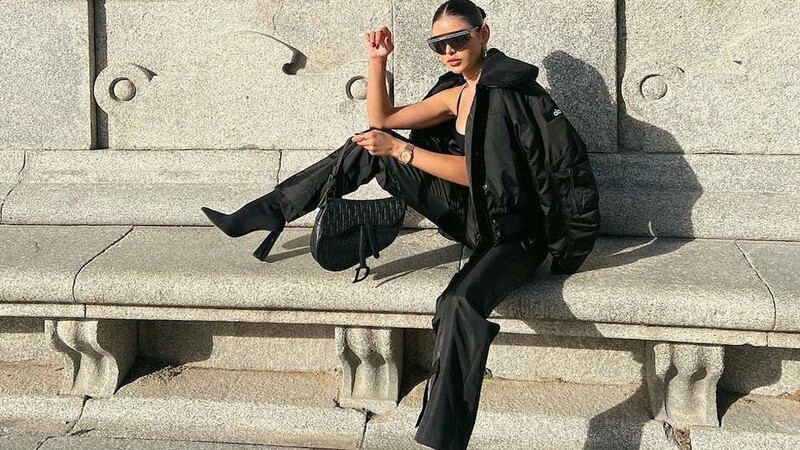 2. Alo Yoga — Best Style
I was an Alo Yoga ambassador back when I was teaching a full fitness schedule in studios all over Los Angeles. I ended up with more Alo Yoga in my closet than any other athleisure wear brand, and can confidently say that Alo Yoga has the best style.
Alo makes incredibly luxe, versatile garments. I've worn my Alo while teaching fitness, running errands, meeting friends, and going out dancing. Alo creates fashion-forward designs that are gorgeous to look at, feel wonderful on, and hug you in all the right ways in all the right places.
They recently added a beauty line that is just as flawless as their clothing and accessories. If you want to be best in show, dress yourself in Alo Yoga — people will notice.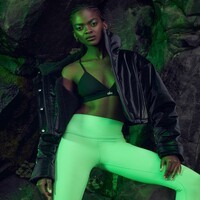 Best Style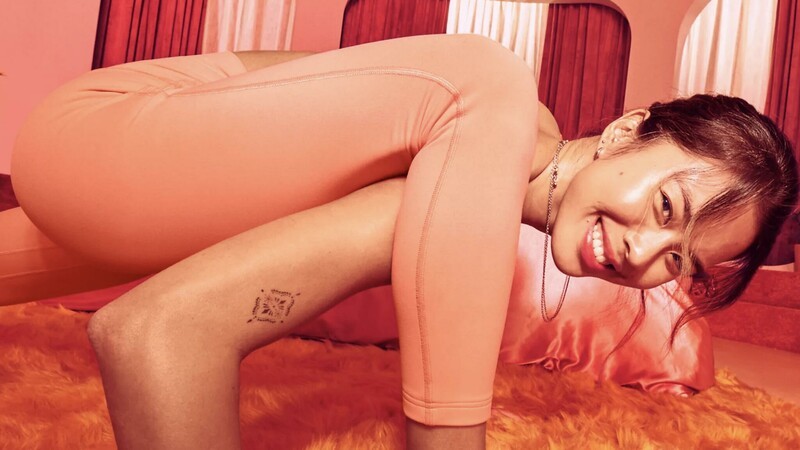 3. Lululemon — The OG
Lululemon is the OG of athleisure wear; taking the trend mainstream back in 1998. Decades later they're still designing good-looking garments and remain one of the top athleisure wear brands in the world.
If you love athleisure wear, I'm willing to bet you have at least one piece of Lululemon in your closet. They make something for everyone, including bottoms, tops, hoodies, swimsuits, and everything in between.
Lululemon is known for its signature branding and bright color blocks. Currently, they're featuring beautiful bright hues for spring with a hot pink shade called Lip Gloss and neon yellow called Electric Lemon.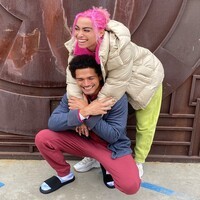 The OG of Athleisure Wear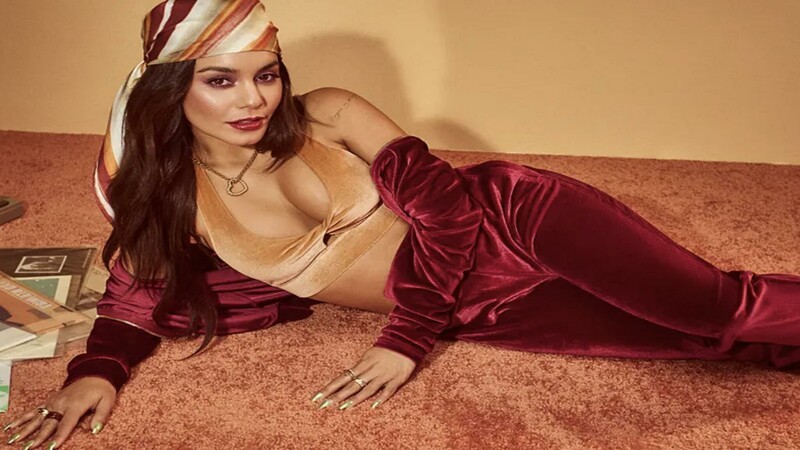 4. Fabletics — Best Bang for Your Buck
As with anything on trend athleisure wear for the most part is expensive. Never did I think that my yoga pants would be one of the priciest pieces in my closet, but alas — it's true.
Thank goodness for Fabletics!
Fabletics makes athleisure wear accessible for any budget when you become a member, and their clothes are stylish, well-made, and durable.
Designed for both men and women, Fabletics offers a huge selection of bottoms, tops, accessories, intimates, loungewear, dresses, jumpsuits, swim wear, and maternity wear. They even make scrubs!
If you're looking for the best bargain in athleisure wear — becoming a Fabletics VIP is worth looking into.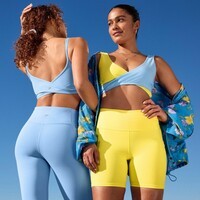 Best Bang for Your Buck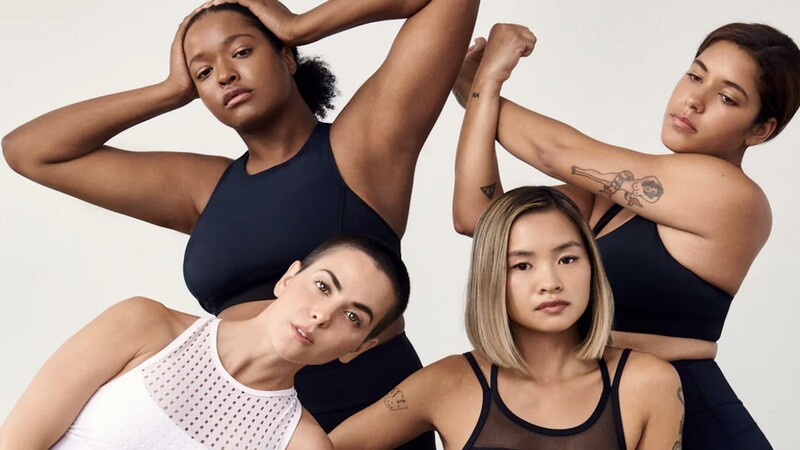 5. Alala — Most Sophisticated for Women
Alala is minority women founded and 100% women led. They makes garments for vibrant women with sophisticated style who are moved by life. Alala is the little black dress of athleisure wear, with timeless designs, thoughtful quality, and intelligent fit.
You can find all kinds of pieces: bottoms, tops, and outerwear at Alala. These are sophisticated garments designed by women, for women.
Alala creates timeless staple pieces that add value to well-curated wardrobes.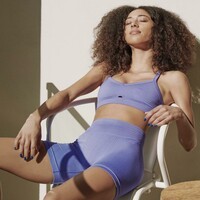 Most Sophisticated Style for Women
Stylish, Versatile, Comfort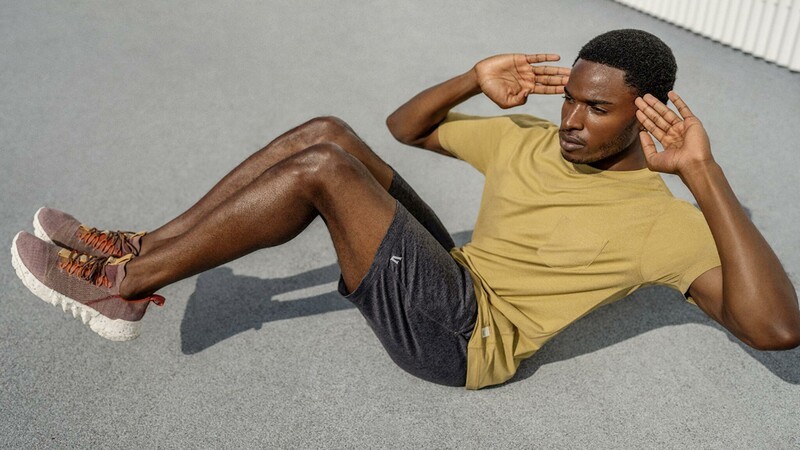 If chic comfort is your goal — athleisure wear is what you're looking for. You can dress it up or down; hit the gym or hit the town.
I wear athleisure wear every day and have pieces of every brand that made this list in my closet. There are things I love about all of them, but overall — Vuori is my favorite, hands down.
Vuori is where effortless style meets functionality. New colors and collections are introduced each season and their clothes are insanely comfortable. They hug all the right places and will highlight your best assets — trust.
It's wonderful that they design with sustainability in mind, and manufacture with the goal of reducing their carbon footprint 100%, doing their part in preserving our planet.
Vuori athleisure wear is made for men and women; you'll find pieces that seamlessly transition from the beach, to the gym, and everywhere in between.
Customer happiness and product guarantee is Vuori's goal. If you're not completely satisfied with your garment — returns are always free.
These clothes are built to move in. Styled for life.
Get yourself some Vuori — you won't be disappointed.
Nicolette Roux
The Journey Freelance Writer
Best Overall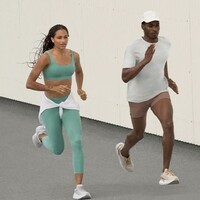 Best Overall
Chic design meets smart versatility at Vuori. Sustainable, great-looking, athleisure wear for men and women.
Read more