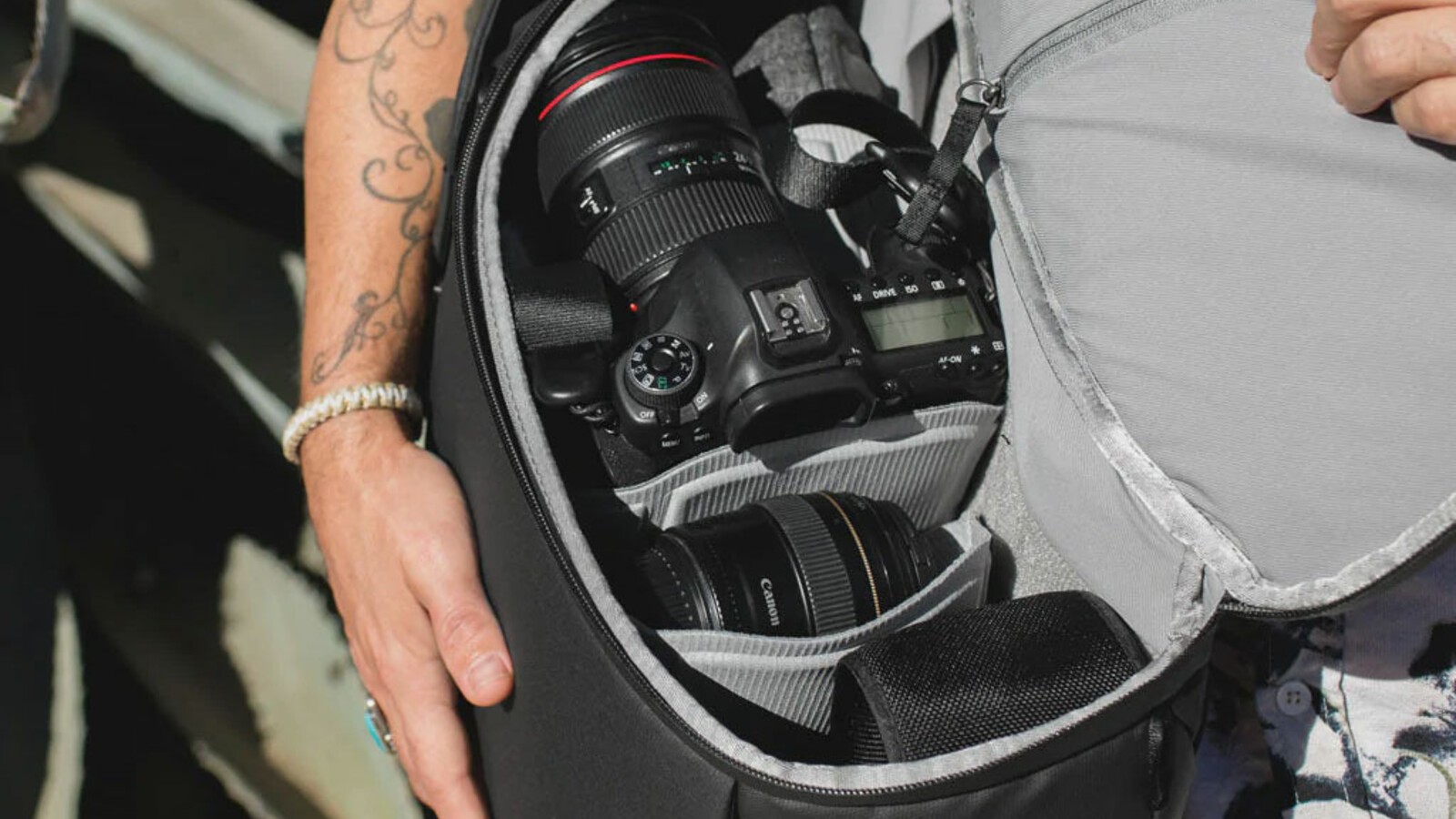 We may earn a commission for purchases using our links. Learn more.
Best Camera Bags TheJourney 2023
As a photographer, I've got a lotta gear to haul into the field. I have to be able to trust my bag. That's why I talked with some of my photographer buddies about the most convenient and durable luggage options out there. It's not always about the biggest bag, since portability is ranking high on our priorities. Camera bags should be able to hold everything you need to get the shot — all without slowing you down.
Staff Pick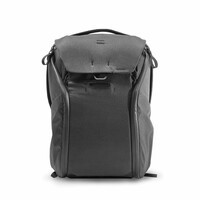 Smart Style
The Peak Design Everyday Backpack ticks all the boxes: smart layout, comfortable to wear, and reliable materials.
What We Looked For
Durability You're carrying expensive gear, so your bag doesn't only have to be able to weather impacts for its own sake; your lenses need padding too.
Capacity The more you can carry, the more you can be prepared for. Your bag should be able to carry at least one body, if not two, a couple of lenses, and a tripod.
Convenience You're going to be on the road, so you need to be able to access things comfortably. Is the pouch for SD cards in practical spot? Is zipper easy to pull?
Style It's not all about function! Photographers are visual people. Having a bag that looks good makes them feel good about taking it out.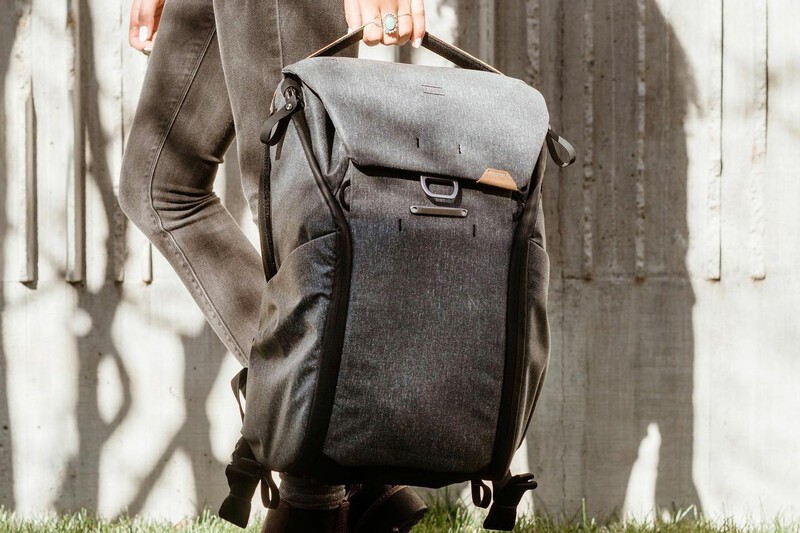 Peak Design thought of every detail in their Everyday Backpack. Traveling is just so painless with this thing on your back. A clever strap system with multiple anchor points can help you haul anything on the outside of the bag.
Everything on the inside can be meticulously managed with highly customizable velcro dividers. This way you can fit stuff that's long and thin, big and bulky, or small and delicate with ease.
Quick camera access gives photographers a shot at small windows of opportunity.
The best part? The side zipper gives you easy access to everything without having to root around from the top. Quick camera access gives photographers a shot at small windows of opportunity to get the shot. With a quick roll off your shoulder, you can get to your camera and the right lens incredibly quickly. This bag will help you capture those rare moments before they're gone.
To top it all off, these bags are made from 100% recycled nylon. When the textile industry does so much harm to the environment, it's so important that we're responsible with our backpack purchases.
Staff Pick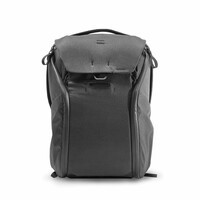 Smart Style
The Peak Design Everyday Backpack ticks all the boxes: smart layout, comfortable to wear, and reliable materials.
Guaranteed for the Long Haul
Peak Design has a lifetime warranty, which covers their Everyday Backpack from manufacturer defects and normal wear. This adds incredible peace of mind to your purchase. You can take your bag out on your next expedition knowing you've got the best protection available.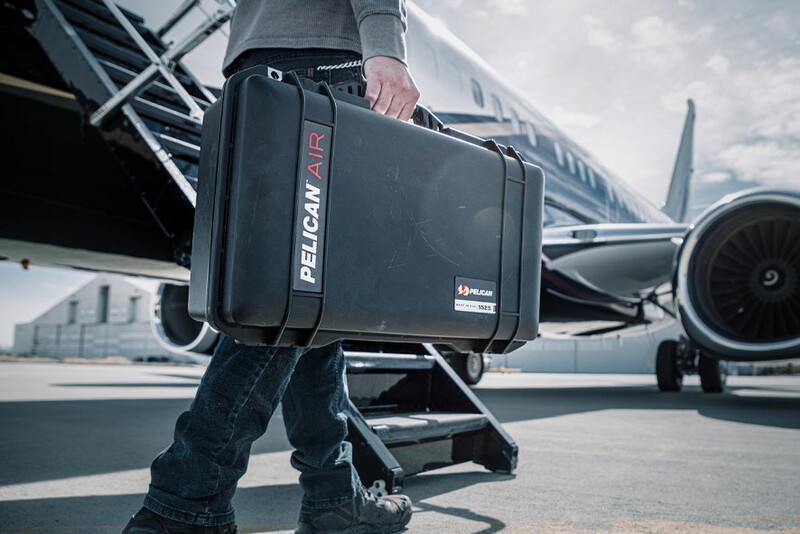 2) Pelican Air 1525 Carry Case
Heavy duty photographers bringing loads of gear into harsh areas already know Pelican cases. They're watertight, have a bunch of customizable dividing cushions, and secure latches. They aren't pretty by any means, but Pelican cases are hugely practical for those travelling by air or going out into the wild.
Heavy-Duty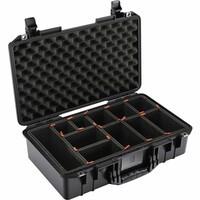 Durable and Secure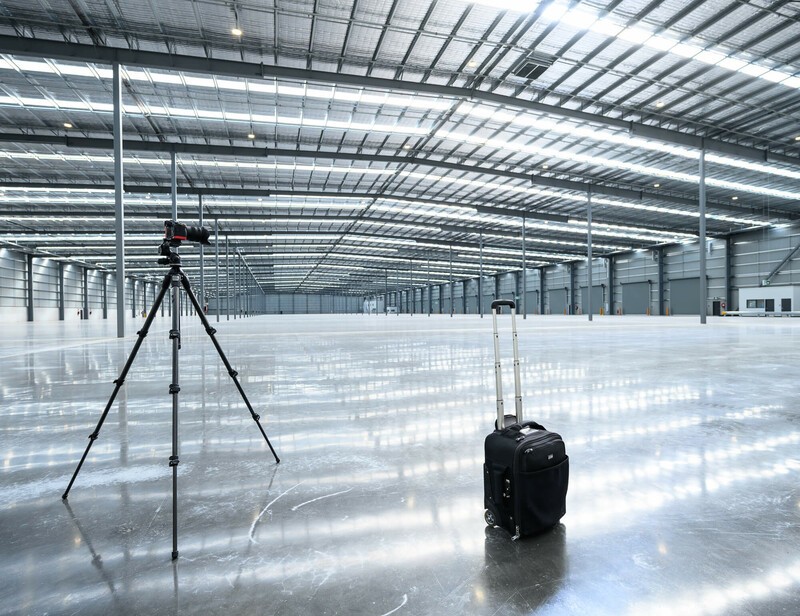 3) Think Tank Airport International
Think Tank's Airport International is a great call for travelers. Its built-in wheels and extendable handle make it perfect for trekking between airport terminals. Think Tank's bag is small enough to fly with you as carry-on while still having lots of compartments for lenses, camera bodies, and batteries.
Airport-Ready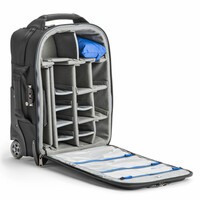 Highly Mobile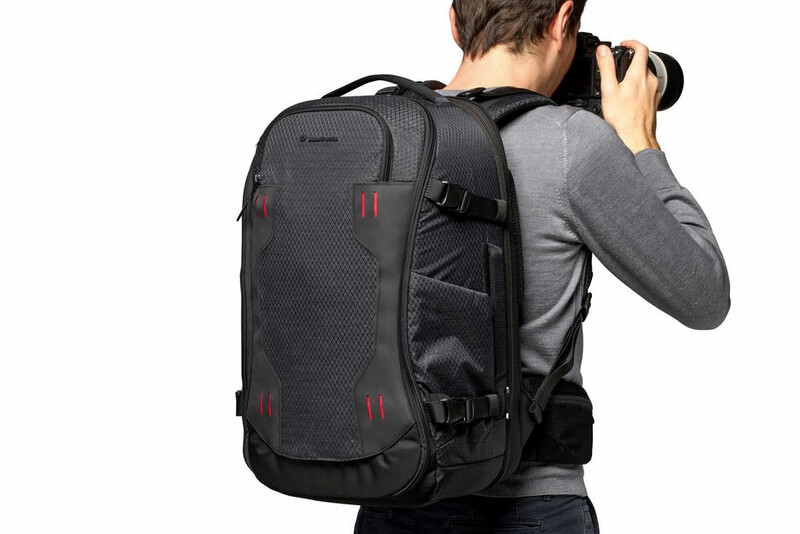 4) Manfrotto Pro Light Flexloader Backpack
Manfrotto is known among photographers for their high quality, and their backpack lives up to that reputation. This Pro Light Flexloader has solid protection with extra padding and a structural base for impact protection. When you need to pack even more, the rear pocket expands outwards to accommodate larger loads. There's also a strap system if you need to lug anything on the outside.
Expandable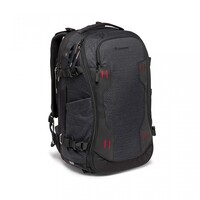 Readily Adaptable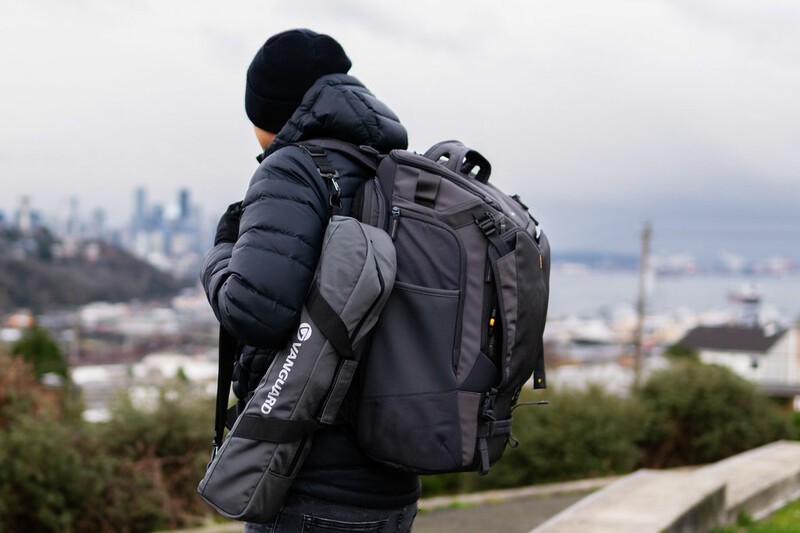 5) Vanguard Alta Sky
The Vanguard Alta Sky is great for the outdoors photographer. Heavy-duty shoulder and waist straps make it good for long hikes, and an air-padded back gives it support on bumpy paths. I really dig the cradle designed to carry a drone. The open sides give blades lots of room to jut out, and additional compartments can stow all of your other drone-related gear.
Droner's Dream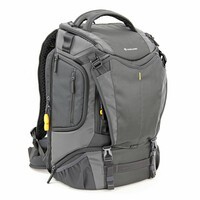 Dedicated Drone Cradle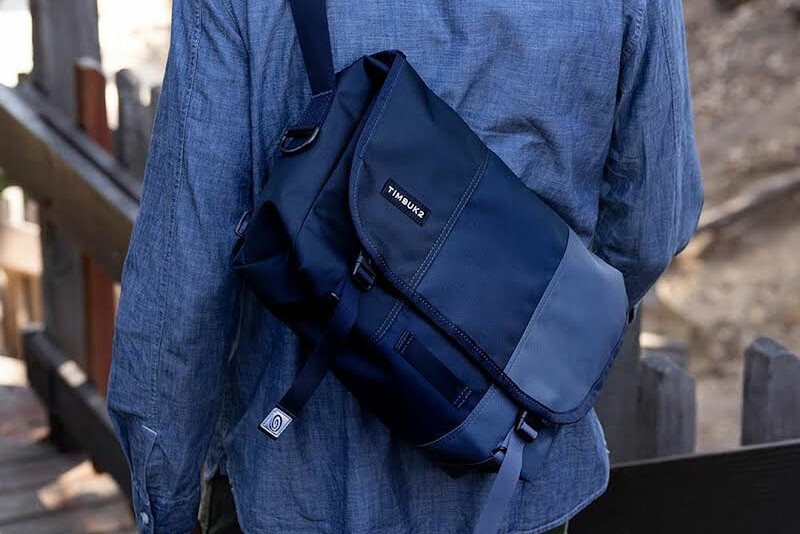 6) Timbuk2 Classic Messenger Bag
The Timbuk2 Classic Messenger Bag is perfect for shooting around the city. Outer pouches let you stash backup batteries and your phone, while the interior is big enough for your laptop and a small camera. There are other options out there if you need to pack a bunch of lenses, but for a short day out, the Classic Messenger Bag is great. You can feel good about carrying this one around too, since it's made entirely from recycled materials.
Travellin' Light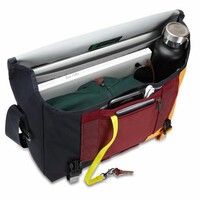 Light and Stylish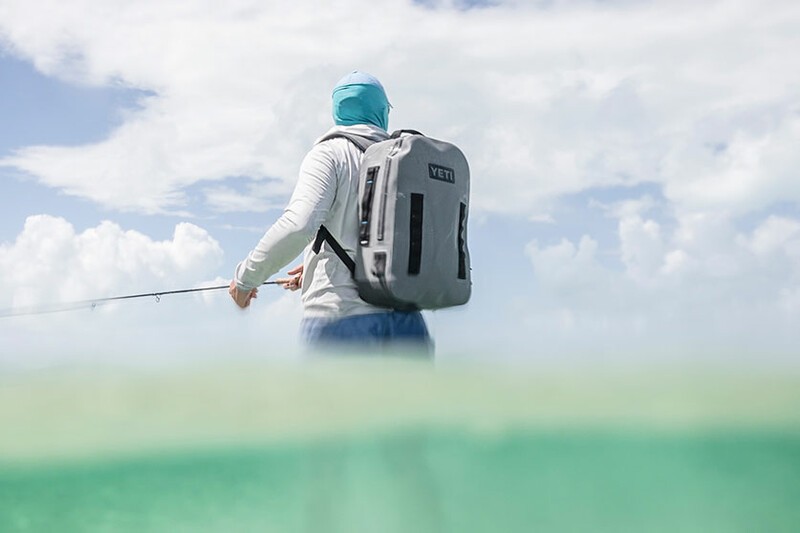 7) Yeti Panga
Plan on getting wet? Yeti has a dry bag that can keep your gear safe while you wade into the waters. You'll probably want a bit of your own padding in there, but the main thing Panga provides is a shield against the waves. A dedicated lock ensures the zipper doesn't accidentally slide up when you really need it closed. A mounting system on the back helps you secure your bag, or secure more stuff to your bag.
Ready for Water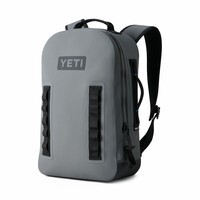 Totally Waterproof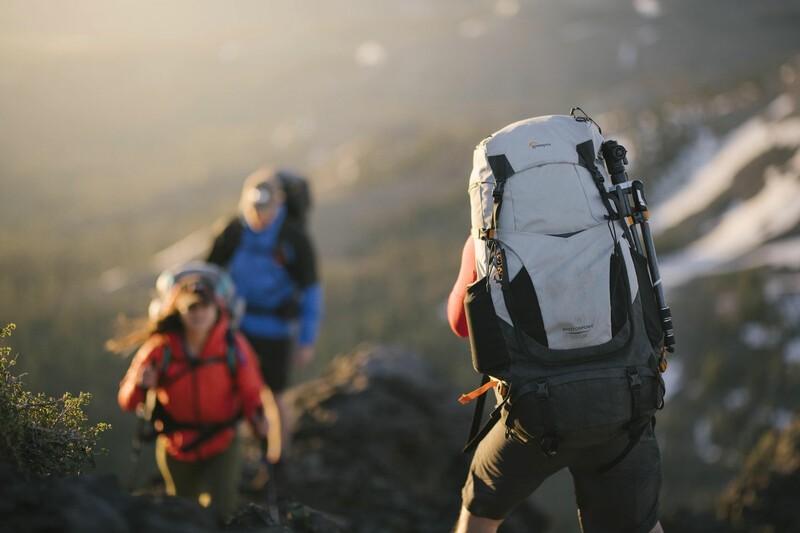 8) Lowepro PhotoSport Backpack PRO
Sometimes you need to literally climb a mountain to get the shot. For serious hikers, Lowepro makes the PhotoSport Backpack PRO. This thing is huuuuuuuuge. Not only does it have an easily-accessible (and removable!) camera compartment, it also has a water bladder to keep hydrated going on your climb, a tarp to cover the bag when it gets rainy, and a massive array of straps to distribute weight. Grab this one if you're into full-blown multi-day expeditions.
To the Peak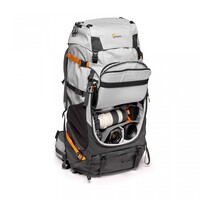 Massive Capacity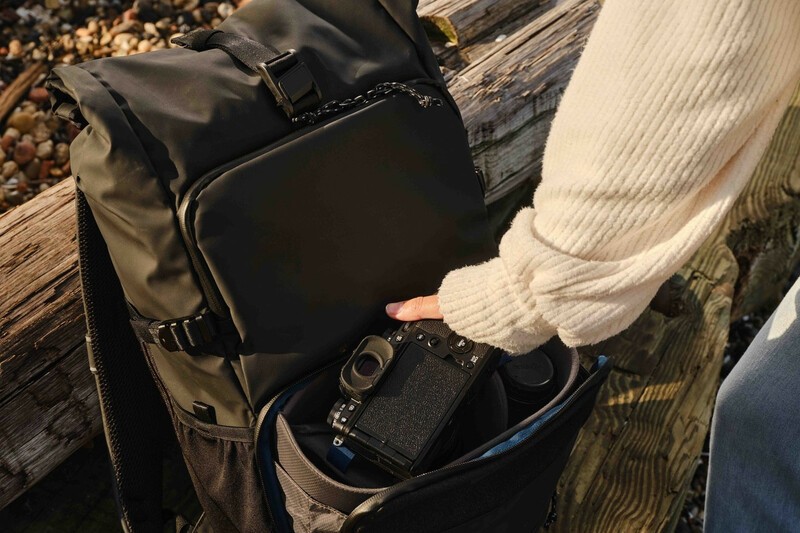 9) Tenba DNA Backpack
Tenba takes a few design cues from the military, and it works out well for us photogs! Their DNA bag uses a unique roll-top enclosure that keeps everything inside dry, but also very readily accessible. A camera compartment can be accessed independetly, and removed altogether if you want to put some other stuff in there or just carry a lighter pack.
Roller Top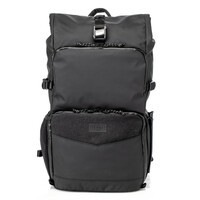 Removable Camera Compartment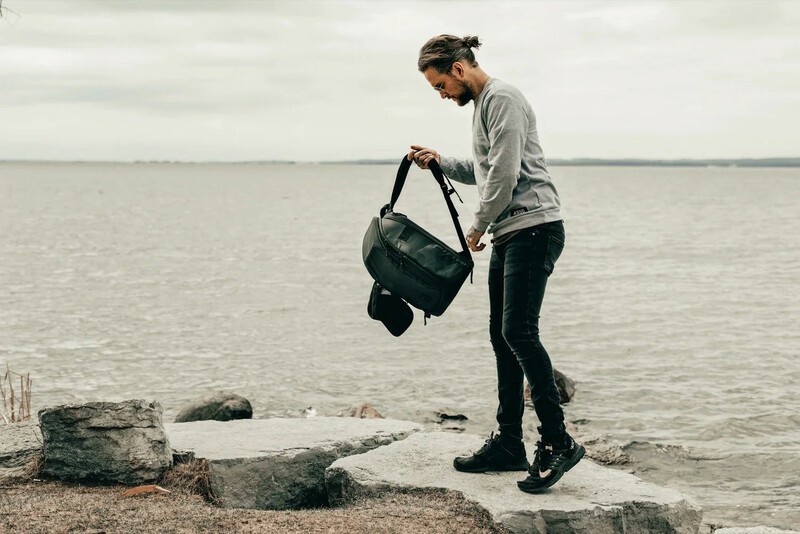 10) Gomatic McKinnon Camera Bag
Maybe you just want to keep a low profile, yeah? Photographers can draw a lot of attention to themselves hauling out all this gear. With a more understated bag, you can get into position for your shot without drawing too much attention. The Gomatic McKinnon Camera Bag is great for this. On the outside? Unassuming, sleek. Inside? Loads of dividers for multiple camera bodies, batteries, cables, and accessories.
Super Sleek
Slick Style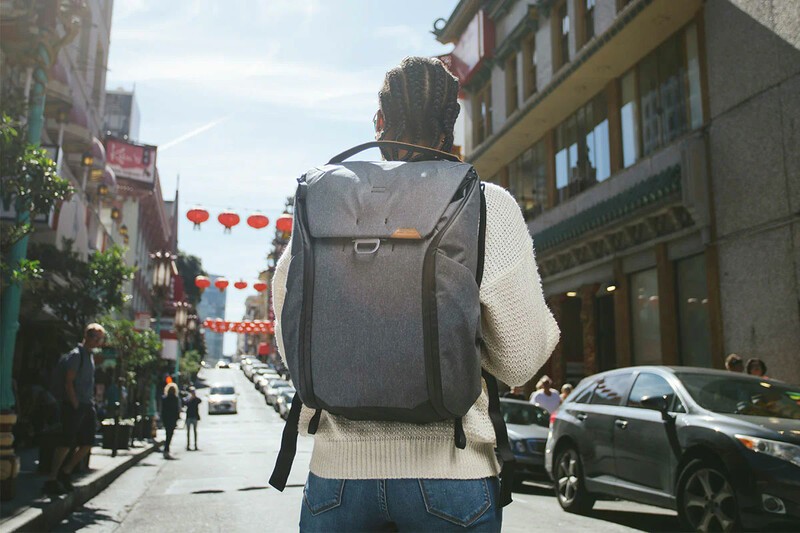 Peak Design is the Bag to Beat
I've been using the Peak Design Everyday Backpack for years, and it continues to impress.
Peak Design's thoughtful decisions about what goes where and breaking new ground on features led the whole industry rethink what's "standard" in backpacks.
The side zipper access stands out among those features. Smaller things also catch the eye, like a detachable zipper loop that can act as theft deterrent when secured through one of the bag's anchor points.
The strap system is especially impressive in its ability to tack on much larger loads than you'd expect. When you do, the chest strap helps evenly distribute the weight. On a day-to-day basis, the straps are tucked away conveniently inside a dedicated magnetic pouch.
Staff Pick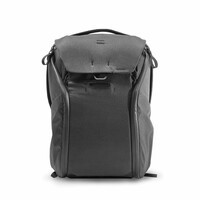 Lifetime Warranty
It brings together style and function perfectly. Tough construction, attention to detail, sustainable materials, and a healthy dose of style all set the Peak Design Everyday Backpack apart. Photographers on the move have a wide range of shifting needs, but this bag is adaptable enough to meet them.
All in all, I'm happy I made the investment in the Peak Design Everyday Backpack, my photographer friends love theirs, and I wager you will too.
SHOP PEAK DESIGN EVERYDAY BACKPACK
Read more