We may earn a commission for purchases using our links. Learn more.
Rumpl's popular Original Puffy blanket is an eco-friendly, capable choice offering multiple handy uses and boasting a practical, water-resistant finish.
Pros
100% recycled
Water-resistant
Stain-resistant
952 grams
Machine washable
Attractive designs
Corner loops
Stuff sack
Cape clip
132 x 190cm
Cons
Slightly smaller than Voited
Voited's multitasking PillowBlanket is a stylish choice to add to your outdoor lifestyle kit with its durable Ripstop construction offering water-resistance.
Pros
100% recycled
Water-resistant
Stain-resistant
1,100 grams
Machine washable
Striking designs
Popper closures
Carry case
Cape clip
137 x 203cm
Cons
Slightly heavier than Rumpl
As someone who spends as much time outdoors as possible, whether that's at home or away, I understand the value of investing in outdoor-friendly products that can justify their space in my kit. An outdoor blanket is a great example of this — with many versatile uses, a camping blanket is an absolute essential for me.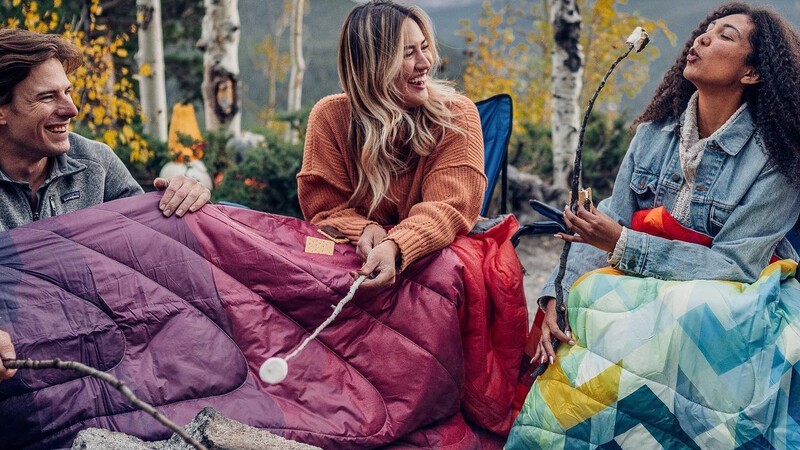 The Rumpl Original Puffy Blanket just begs to be chucked into your car's trunk. Its stain- and water-resistant design makes it practical, it comes with its own matching stuff sack which is also water-resistant. This can be used as a traditional blanket, as a ground sheet, and can even be worn as a camping cape.
Why the Rumpl Original Puffy Blanket is the First Thing I Pack
I've used my Rumpl blanket is a wide range of ways. In my backyard it gets dragged out to be used as a picnic blanket, it works well to protect furniture from my two mucky pups, I have draped it across my car's beack seat to protect the upholstery from wet paws, and I love using the integrated cape clip to wear the blanket around my shoulders, leaving my hands free to reach for a cider.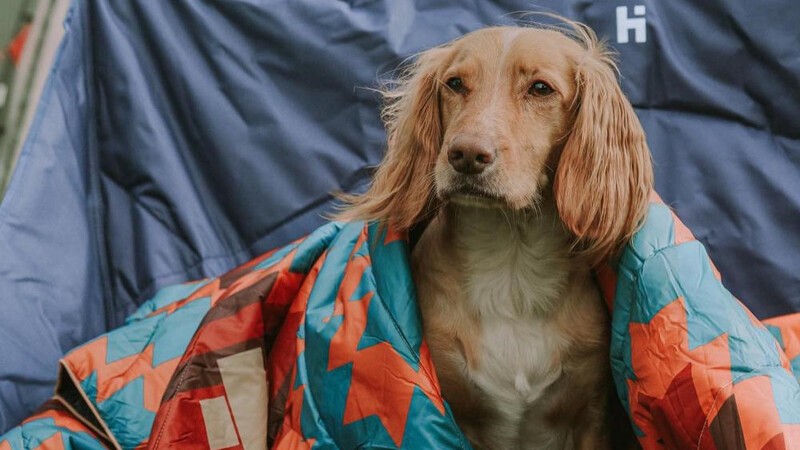 The Rumpl Original Puffy Blanket is an eco-friendly option that is built with a 100% post-consumer recycled polyester shell and insulation. It's given a DWR finish to make it resistant to dirt, water, and stains. This blanket can be lobbed into the washing machine, then hung to dry or tumbled dried on low.
As a couch cover, as a car seat protector, pinned down as a picnic blanket, draped over your knees as a lap blanket, or clipped around you as a wearable cape, the Rumpl Original Puffy Blanket will prove its worth to you time and time again.
The Rumpl Original Puffy Blanket comes in a range of contemporary designs.
This blanket's practical and durable fabrics mean it really does stand up well to life outdoors, and the included stuff sack, that comes in the same pattern as your choice of blanket, makes this a highly portable way to ensure you can take some cozy home comfort out and about with you — wherever your adventures take you.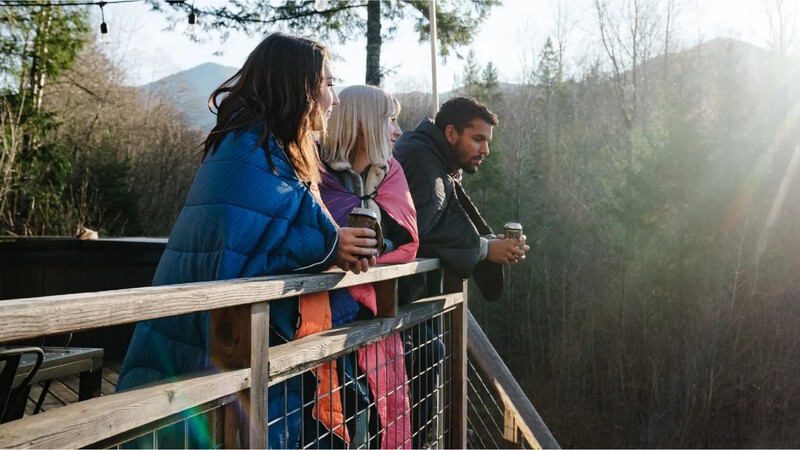 Whether you're half way up a hillside star-gazing, keeping cozy by a bonfire at a campsite, or sitting enjoying the view on a cabin balcony, this blanket deserves its place around your shoulders. In fact, the only real decision you're going to struggle with is which one of the gorgeous designs to choose from.
Staff Pick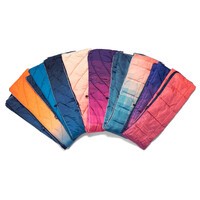 Attractive | Cape Clip | Water-Resistant | Stuff Sack
If you spend any considerable amount of time outdoors, then this versatile camping blanket is a savvy solution to keep you snug in a practical, yet stylish way.
Read more