We may earn a commission for purchases using our links. Learn more.
Ember offers a range of high-tech smart mugs, the Mug 2 is its solution to keep your coffee at the perfect temperature while you're sitting at your desk.
Pros
Free companion app
Up to 1.5 hours battery life
LED indicator
20°F to 145°F temp range
Available in a range of colors
Scratch-resistant coating
Push notifications
Charging coaster
Cons
Hand wash only
Can only adjust temp via app
No lid
The sleek ionMug is a rechargeable, self-heating mug with durable stainless steel construction and a handy spill-proof lid to help keep the heat.
Pros
Anti-spill lid
Stays hot for 3 hours
Indicator light
Three preset temps
Available in three colors
Stainless steel construction
Cons
Hand wash only
Can't customize temp
No companion app
Vital Statistics:
| Category | Ember Mug 2 | ionMug |
| --- | --- | --- |
| Companion App | ✅ | ❌ |
| Auto Shut-Off | ✅ | ✅ |
| Anti-Spill Lid | ❌ | ✅ |
| Indicator Light | ✅ | ✅ |
| Temperature Range | 20º-145°F | 3 Presets |
| Push Notifications | ✅ | ❌ |
| Programmable | ✅ | ❌ |
| Heat Timer | 1.5 hours | 3 hours |
| Finish | Scratch-Resistant | Stainless Steel |
| Charging Coaster | ✅ | ✅ |
I'm a serial coffee reheater. I trek to the microwave to zap my coffee back to life enough to know it starts to taste weird after around the third time.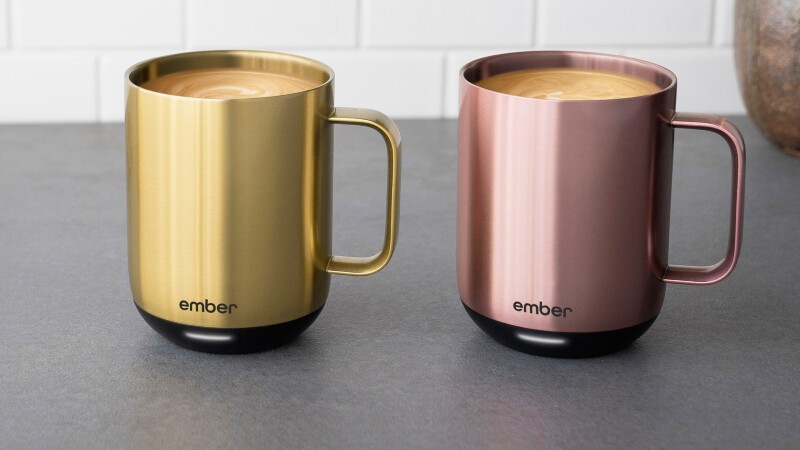 If you're a fellow serial reheater, then I have a savvy solution that will save your microwave a ton of work and keep your Joe tasting right. Self-heating smart mugs will keep your hot drink at a tasty temperature for longer, giving you more time to finish the cup.
There's one I think is worthy of deskspace…
Why the Ember Mug 2 Has a Dedicated Spot On My Desk
Ember's temperature control tech has seen it become one of the leaders at the high end of the smart mug marketplace. The secret behind good coffee is science — the variety of beans, the type of grind, the temperature of the water you add to the coffee — and the temperature at which you drink it. Using the companion app, the Ember Mug 2 lets me choose my preferred temperature, anything between 120°F and 145°F.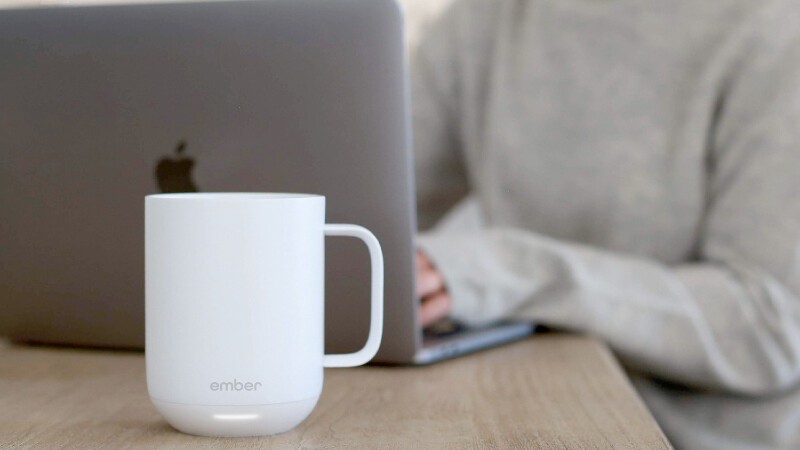 So Why is Ember Mug 2 a Winner in My Books?
The Ember Mug 2 just edges past the ionMug, thanks to a few things:
Smart Functionality
Excellent Connectivity
More Affordable
While I wish the Ember option came with a lid, you can't beat the ability to "control" your coffee cup via the companion app. As well as setting a precise temperature (compared to only three presets on the ionMug) the Ember app allows me to create customized presets for my favorite drinks, and receive notifications when my beverage's desired temperature is reached.
The Ember app can send you alerts when your coffee is ready.
The Ember Mug 2 has decent battery life (90 minutes for the 10 oz mug and 80 minutes for 14 oz mug), but where it really shines is that you can place it on the bundled charging coaster and enjoy continual, all-day warmth. No more shameful trips to the microwave.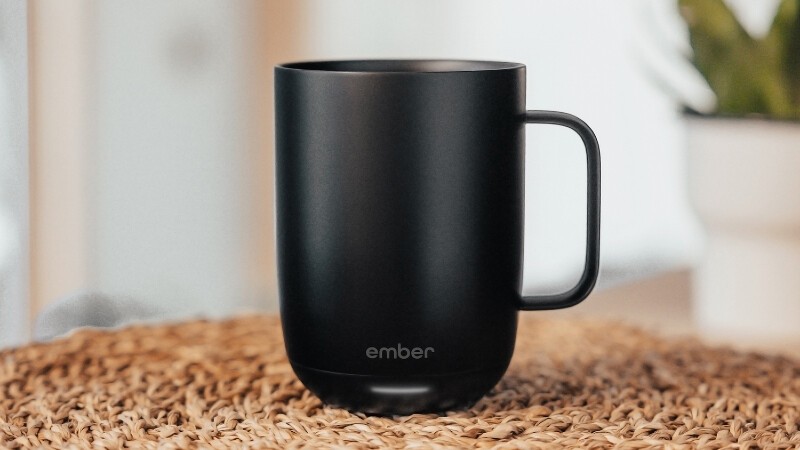 This mug features an LED indicator light that gives you a visual cue that your drink has reached the temperature you want. When your coffee has nearly been drunk, you can rest assured the Ember Mug 2 will automatically kill the heat when the mug is empty, or after two hours of inactivity. Thanks to its scratch-resistant coating and its IPX7 rating this can be safely hand washed.
Staff Pick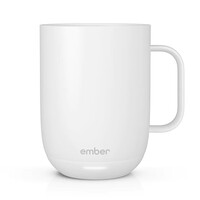 Attractive | App Control | Programmable | Scratch-Resistant
This smart mug is a savvy solution for anyone who wants to keep their coffee hot at their desk.
Read more