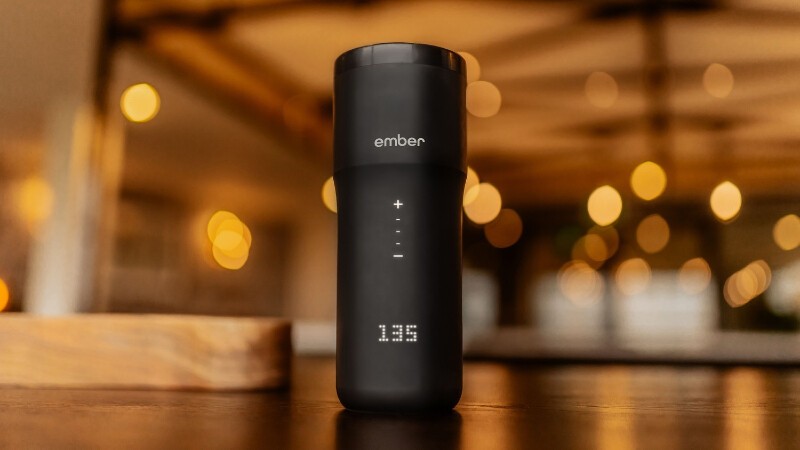 We may earn a commission for purchases using our links. Learn more.
The Ember Travel Mug 2 is a smart, high-end, app-controlled cup that can actively heat my coffee or tea and and keep it at my ideal temperature while I'm on the go.
But can I do I have to be a commuter to get anything out of owning such a high-tech vessel?
What I Love About the Ember Travel Mug
Premium Feel The Ember Travel Mug has a sleek design that looks great in any environment and has a premium, soft-touch finish that is scratch-resistant.
App Control The companion app is a clever way to control your mug's temperature, set up presets for favorite drinks, and get push alerts about status.
Leakproof Design The Ember Travel Mug's leakproof lid ensures you won't suffer from any spills, and its 360-degree design lets you sip from any side.
LED Display The hidden-until-lit LED display is a slick addition that helps to add to the next-generation appeal this mug delivers.
This Mug Derserves Space On Your Desktop
There are three main uses I have found for my much-loved Ember mug. I'm fortunate to work from home and have a small building in my backyard I use as a home office. Really, it's a glorified summer house that I've wired and Wi-Fi-ed up, but it's a peaceful space I love to work in.


It's a wooden building with large glass windows and doors, but… it's unheated. In the bad old days this would mean any hot drink I took out to my office would rapidly cool to an undrinkable state. Enter the Ember Travel Mug 2. Now my coffee stays warm for hours. In fact, I tend to time my working routine to my Ember — when the mug finally runs out of power and my coffee goes cold (or is all gone), it's time to take a break. On busier days I can take the bundled charging coaster out to my office and enjoy all-day heat.
Clear Out Your Car's Cup Holders to Make Room For Your Ember
My other regular use of my Ember mug is the school run. My kid's school has an annoyingly small car park which means if you have to show up early to get a decent space and not get blocked in — and I mean at least half an hour early. Now, this is a very un-mommy confession, but, as much as I adore my kid, I hate the school run and just sitting in a car waiting for the school gates to finally open. Taking my Ember mug on the school run just makes that time more pleasant as I can sip on a warm drink while I wait.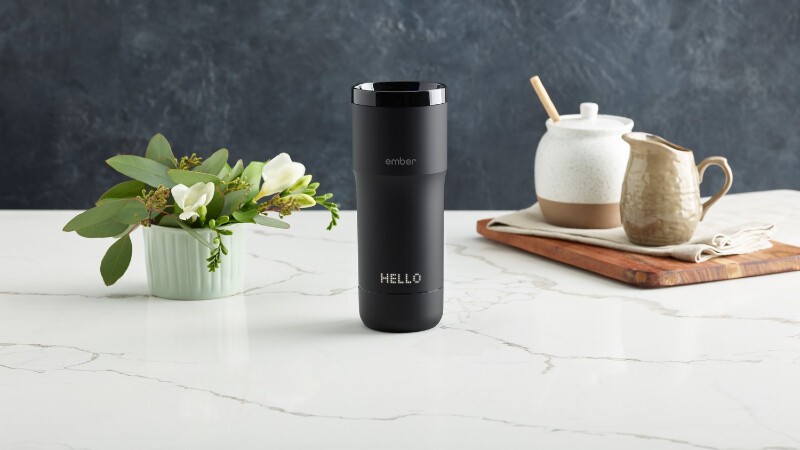 It's also great on longer car journeys when I'm often the passenger. With a diameter of around three inches the Ember Travel Mug 2 fits perfectly in my car's cup holders. I prefer black tea for long car trips, and I've found that my favorite Earl Grey tastes best at exactly 135°F. The Ember mug has a range of 120°F to 145°F, and with the handy companion app I can dial this exact temp in, set up a notification to be alerted when my tea hits that, and enjoy my Earl Grey exactly how I like it. I've also set this up as a preset in the app, so it's a super quick and simple process to activate.
Is An Ember Travel Mug 2 Right For You?
When designing the Ember Smart Mug, they set out to do one one thing well: get your beverage warm and keep it there. And it does just that, and looks good doing it! If you are particular about the temperature of your preferred hot beverage, this mug's precision control is fantastic for getting your drink to that perfect heat level.
The Ember companion app offers hands-free heating control and temperature alerts.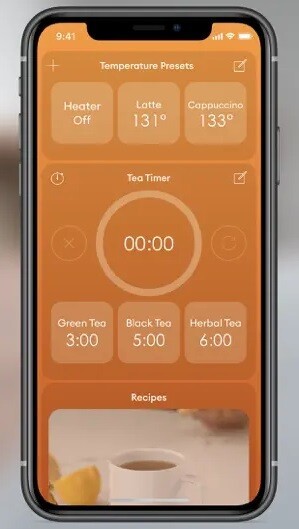 You don't need to be a regular commuter to benefit from the Ember Travel Mug 2 — you will find a way to work it into your lifestyle, I'm sure of that. There are less expensive self-heating, temperature control mugs available, but Ember's advanced design with its seven precision sensors for temperature and liquid detection, the app control, and the overall looks and feel of the Ember Travel Mug 2 make it as desirable as a fresh bag of Kopi Luwak.
Recommended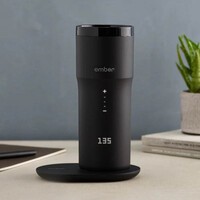 Sleek'n'Slick
This sophisticated mug represents the next-gen of travel-based solutions for hot drinks, offering a clever, app controlled way to keep your preferred liquid hot on-the-go.
Read more